19 tags
17 tags
11 tags
11 tags
15 tags
12 tags
12 tags
15 tags
15 tags
18 tags
18 tags
18 tags
A Grand Occasion
What an eventful afternoon! A delayed start followed by a false start too as we prepared to show our first ever live sporting event on our big screen. The Grand National at Aintree. As you can imagine, the atmosphere was a little different to our Boutique Cinema nights, with people bringing in their tickets from the bookmakers and taking part in our sweepstake. The stakes were definitely...
20 tags
Sundays at Clayton's Marlow
Here at the bar we get lots of enquiries about private hire for wedding celebrations, birthdays, christenings, engagement parties, or company events, so we decided to reserve Sundays just for you. Whether you want a full sit down lunch or dinner, or sharing platters served in the garden bar, we can help you arrange the perfect event. We have a fully stocked bar, with fine wines, champagne, and...
21 tags
April is nearly upon us at the bar in Marlow
It seems the spring heatwave may be coming to a close with cooler weather predicted for next week, but don't panic, there's still plenty of things going on in the bar and you can still sit out in our beautiful garden under the large heated umbrella. We've been really busy coming up with new ideas, and this month sees the launch of our signature Clayton's Burger, a homemade...
17 tags
12 tags
Last Night's Quiz at the bar for WPF Therapy was a...
Thanks to over 85 of you coming to Clayton's Marlow coming to our 7th Ever Charity Quiz in support of the charity WPF Therapy we managed to raise £600 for them! Well done to everyone who took part, and if you didn't win this time, bring your team down to our next quiz hosted by Quizmaster Tosh on the 18th April at 7.30pm. Everybody had a great night taking part and of course every...
10 tags
8 tags
16 tags
DJ Jim Sharp live last night at Clayton's Marlow
Last night saw the return of guest DJ Jim Sharp, who kept the party going in the bar, until the early hours of this morning. We recorded Jim's set last night, and it will be available for free download next week. Meanwhile to give you a taster of Jim's excellent DJ skills here's a little mix he put together for us last week. Hope you enjoy it. We've got the boutique...
30 tags
A Brief History Of Marlow and Clayton's Marlow
Clayton's Marlow is the new name chosen by owners Aaron & Antosh (that's us!) for a pub with a long history and tradition in Marlow, Buckinghamshire. There has been a public house on this site for over 150 years and the original pub (The Clayton Arms) was named after Sir William Clayton, Baronet, whose family seat was at Harleyford, 2 miles from the town. Over the years the pub...
8 tags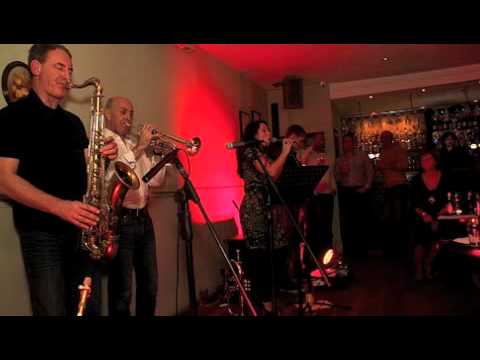 17 tags